For my first goal in my e-portfolio, I decided to organize my physical and digital resources as a means to prepare for practicum and set myself up for successful in my future teaching.
My first step for tackling this goal was to take a look through my Google Drive. After initial organizing throughout my other courses, I created a folder for "teaching resources" and then sorted my documents into subject areas. Since I had some files on my UVic account, I made sure to make copies and then save them in my primary drive.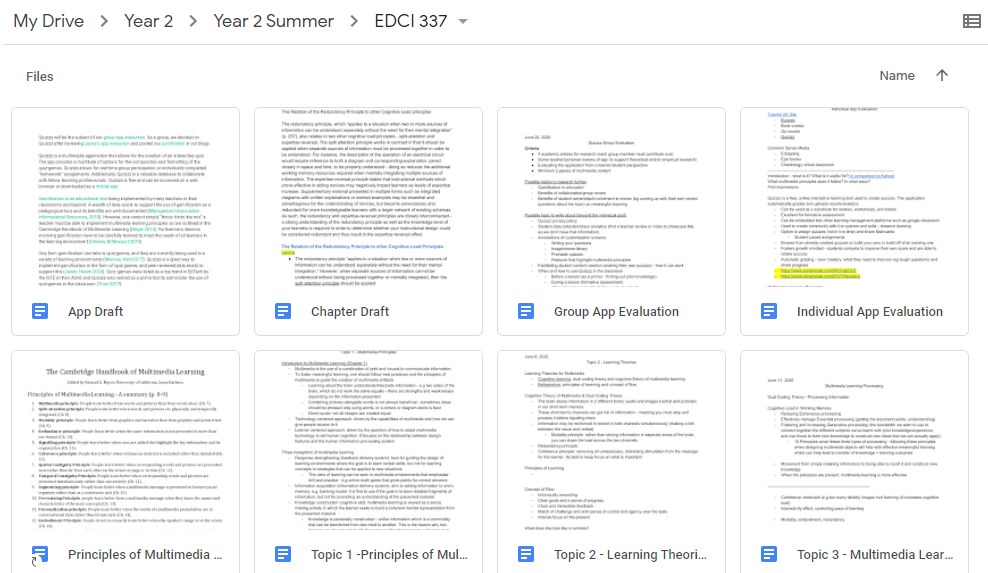 My teaching resources folder, as seen below:
Each folder will include related lesson plans, handouts and notes.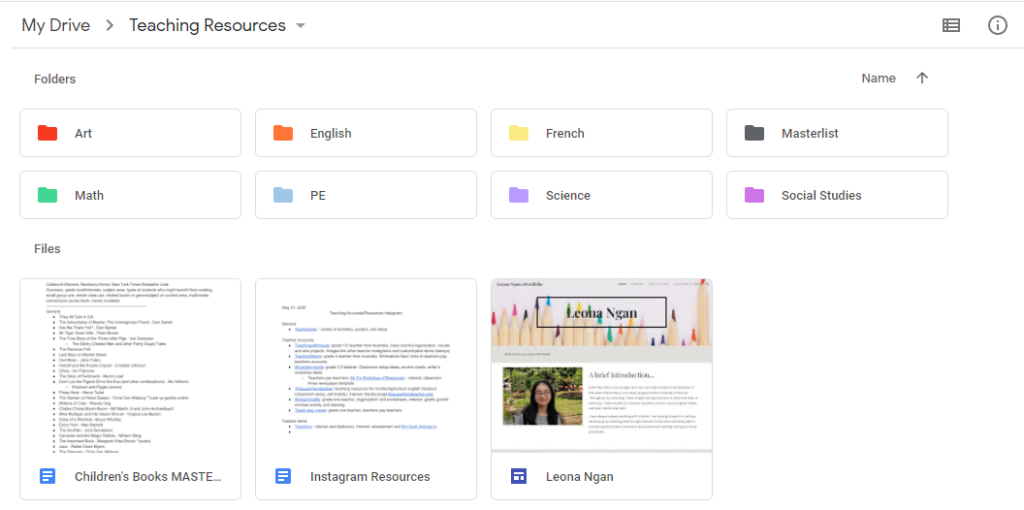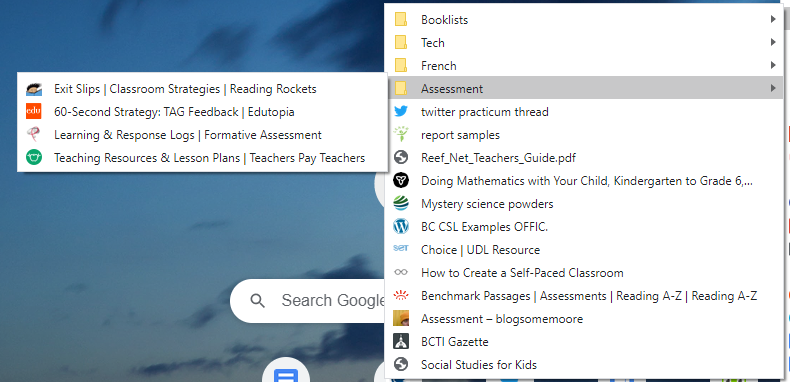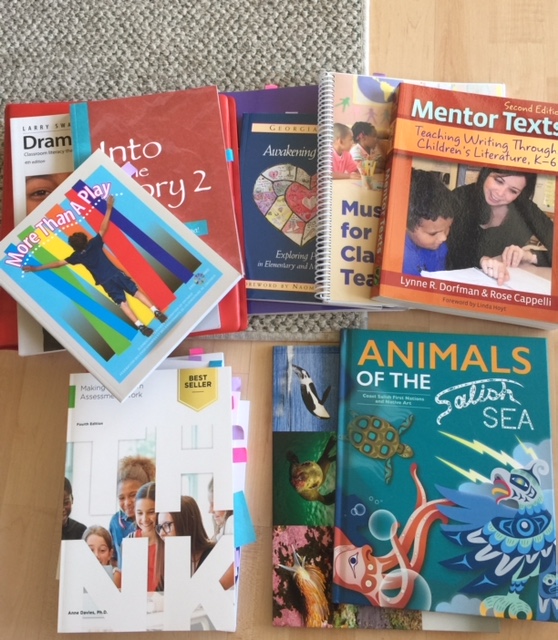 Below is a link to my Google Doc Masterlist of my resources. This dynamic page is being continuously updated as I catalogue my resources and add new material to my collection.
Summary of actions taken
Choose a digital space to organize my resources (Google Drive)
Create labels and categories to sort my resources
Organize resources on my Google Drive
Sort through resources on my hard drive and saved bookmarks
Catalogue my physical resources (papers, books, supplies) into containers that match the labels created earlier — in progress & continuously updated
Create a master list of my resources — in progress & continuously updated
Professional Growth – Connection to BCTF Standards
For this goal, I addressed two standards:
(5) Educators implement effective practices in the areas of planning, instruction, assessment, evaluation and reporting.
(7) Educators engage in career long learning.
Organizing my teaching resources has helped me develop a stronger understanding and appreciation of the important role planning plays in effective teaching and learning. Having a productive and personalized system for sorting though all your resources in a way that makes it quick and easy for you to locate, download, and apply your materials is key. For example, if I continue to sort my resources into designated files, I will be more likely to use them because I will have knowledge of where they could fit into my practice (e.g. for a specific subject, to support a particular group of students, adapted to use outdoors) and won't be required to spend unnecessary time decoding where it came from, why I saved it, or how it connects to my other materials.
In particular, when creating unit plans which require significant planning for cross-curricular competencies, big ideas, and assessment tools, having a central 'hub' for all my instructional information will aid me in designing for the 'big picture' as well as honing in on specific lessons and activities. Given that my upcoming practicum will be in a grade 4/5 split class, being able to draw connections between content levels in my resources will definitely benefit me as I engage in the planning process.
The last section of my goal, creating a dynamic master list, will help me to engage in life-long learning. As I accumulate more resources over my teaching career, my document will assist me in recognizing both what I have, as well as any gaps in my materials. Having this awareness will support me in finding more resources, plans, and ideas that I can use to address these needs. Ultimately, this resource will help keep me accountable by highlighting to me what I already know and what I need to work on next to get to where I want to be (in terms of planning, structuring lessons, communicating my thinking etc).